mem Property Management
Community Association Management in Jersey City, NJ
MEM Property Management provides homeowner association management services to Jersey City, NJ area communities

Jersey City, NJ 07306
Phone: (201) 798-1080
Fax: (201) 798-8588
E-mail: [email protected]
mem Property Management provides full-service property management to New Jersey (NJ) communities including residential apartment complexes,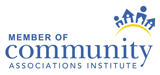 condominiums, town homes, and new building development. We deliver New Jersey properties the tools necessary to achieve and maintain a property that meets all of their residences needs as well as continually turning a profit. Our success is measured only by the success of each of our clients.
Our experienced staff believes in a hands-on, personal, team approach to property management. We recognize the individual requirements of each property and we tailor the management program to meet those special needs. Through our experienced and result driven approach and a never-ending aim for capital improvements, we continue to provide outstanding value and service to all New Jersey properties that we manage and strive to maintain the comfort, beauty, and safety of each community we serve. See why MEM is the premier choice for NJ Property Management.